Class Act Detroit
Class Act Detroit
is truly a unique organization on our SHARE Detroit platform and within the Detroit nonprofit community. Our team is grateful to have them in our SHARE Detroit family and happy to share more about their special mission with our readers.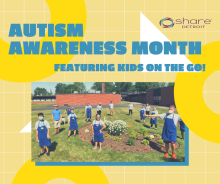 WELCOME TO THE SHARE DETROIT BLOG!

We will use this space to highlight the amazing work our partner nonprofits do in the Detroit metro area each day to support our community, and we will provide insights into why joining, donating and volunteering with our partner nonprofits from Share Detroit's platform will allow everyone to 'do good' in our community. Share Detroit is a 501c3 whose mission is to support and expand the reach of hundreds of SE Michigan based nonprofits that who are doing such important work each and every day.