Stories
Some call it stories. Others call it a blog. But here you will find nuggets of goodness to use and -- you guessed it -- SHARE!
Share Detroit held its second annual Summer SHARE event at Jimmy John's Field on June 10th. Nonprofit partners, sponsors, and community members came together to enjoy a BBQ meal and celebrate the start of summer watching the Eastside Diamond Hoppers split a double header with the Birmingham Bloomfield Beavers from the stadium's patio.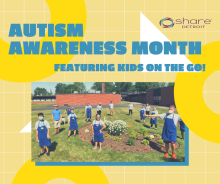 WELCOME TO THE SHARE DETROIT BLOG!

We will use this space to highlight the amazing work our partner nonprofits do in the Detroit metro area each day to support our community, and we will provide insights into why joining, donating and volunteering with our partner nonprofits from Share Detroit's platform will allow everyone to 'do good' in our community. Share Detroit is a 501c3 whose mission is to support and expand the reach of hundreds of SE Michigan based nonprofits that who are doing such important work each and every day.