Stories
Some call it stories. Others call it a blog. But here you will find nuggets of goodness to use and -- you guessed it -- SHARE!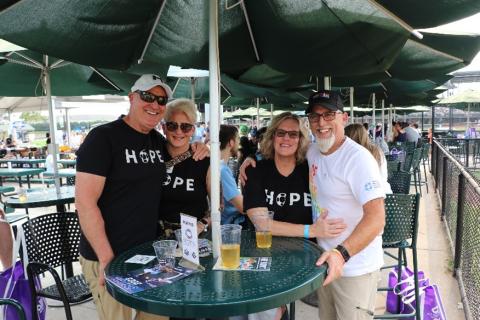 Share Detroit held its second annual Summer SHARE event at Jimmy John's Field on June 10th. Nonprofit partners, sponsors, and community members came together to enjoy a BBQ meal and celebrate the start of summer watching the Eastside Diamond Hoppers split a double header with the Birmingham Bloomfield Beavers from the stadium's patio.
This fun community event is hosted every year to kick off the Summer SHARE campaign whose primary focus is to promote volunteering at more than 350 local nonprofits on the Share Detroit platform because as their theme clearly states, "Need Doesn't Get a Vacation."
Guests at the ballgame were encouraged to ask nonprofits leaders about the work being done in our community. The goal to network and connect with nonprofit leaders, staff and volunteers was achieved in a relaxed environment with the support of family and friends.  
"This was my first time attending and hands down it was a great opportunity for our organization, as well as all non-profit partners, to connect and network," says Starlite Williams, Vice President of S.A.V.E. (Stopping All Violence Everywhere) Detroit.    "As a non-profit, I found it so valuable to attend because it makes you aware of so many great organizations
that are impacting the communities. I definitely look forward to attending in the future."
Image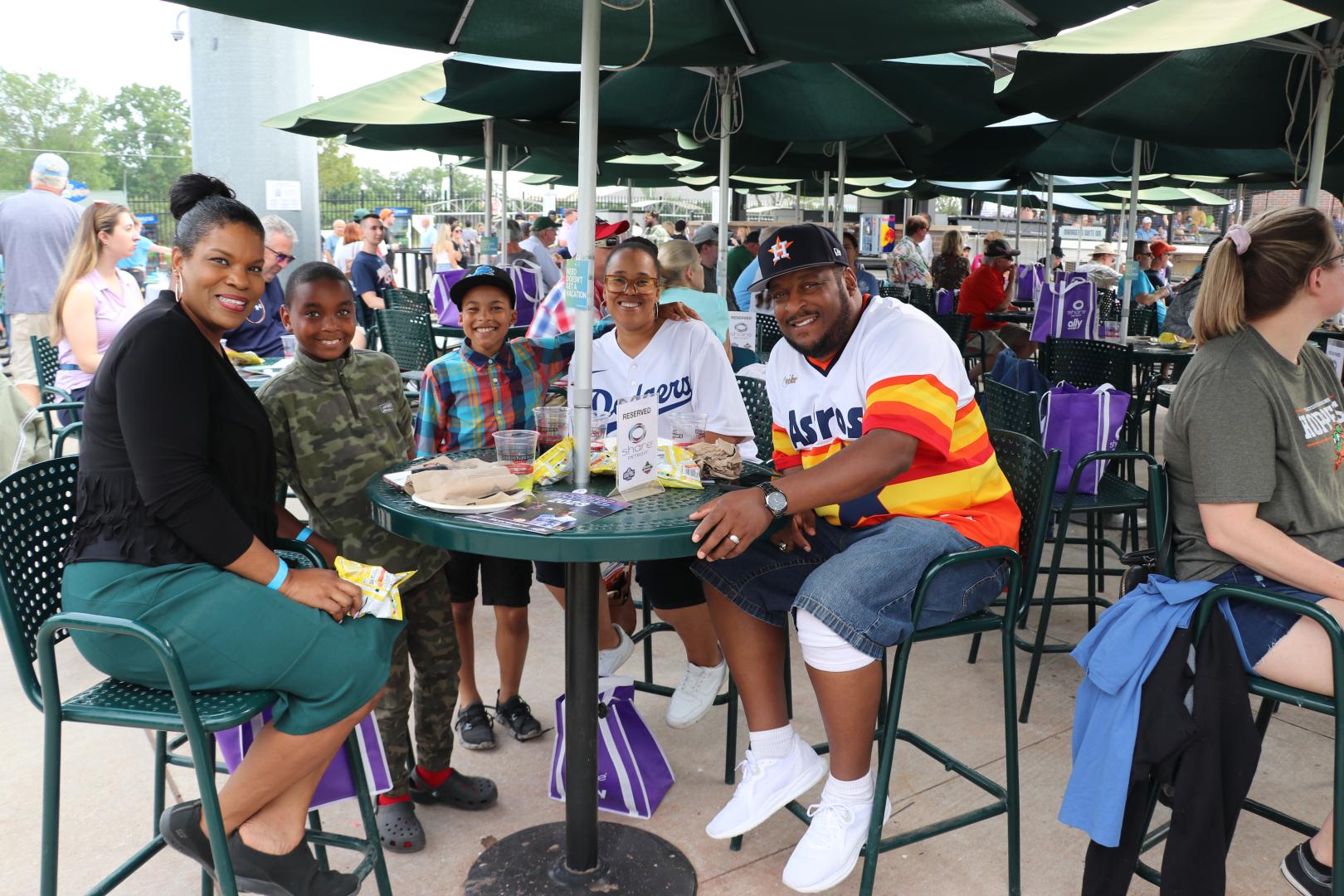 SHARE Detroit loves the atmosphere at Jimmy John's Field and appreciates that all ages can come, participate, and enjoy the experience.  Colin Drouillard, representing Therapy Ranch, is 10 years old and was honored to be asked to throw out the first pitch.  A group of young athletes from Destined for Greatness came and participated by carrying the massive American Flag onto the field for the National Anthem.
The fun also included a photo booth, and a free drawing where two sets of Detroit Tigers tickets and a gift basket of spirits were raffled off to lucky community members.
Image

"We are grateful for our co-hosts of this event: our corporate and community sponsors," says Janette Phillips, Executive Director of Share Detroit.  "Without their strong financial support, our event would not have included many of our nonprofit participants."  Donors were pleased to purchase tickets for this family friendly event so that clients could also enjoy the outing and the organization would benefit because for each ticket purchased, a $10 donation goes back to the nonprofit.
Share Detroit wants you to remember that need doesn't get a vacation. While making your summer plans find a way to also volunteer or give back to a nonprofit that matters to you. Support a nonprofit during Summer SHARE now through Labor Day.
 
Check out all of the photos here!
About SHARE Detroit
SHARE Detroit is a community initiative with opportunities to do good across the tri-county area. A robust online platform makes giving easy by connecting generous people to the greatest needs in the community. SHAREDetroit.org offers local nonprofits a chance to be seen and heard, regardless of cause or size and work together. Learn more at sharedetroit.org.