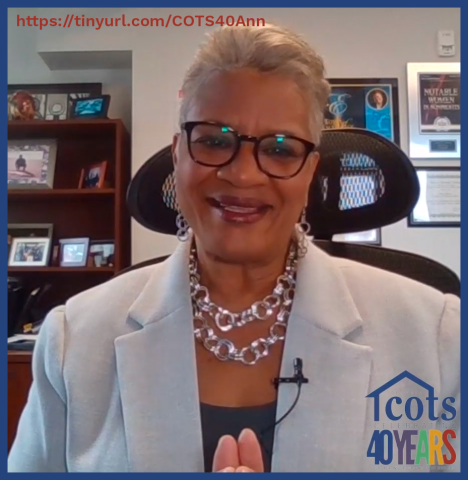 In 1982, a coalition of partners came together to offer Detroiters in need of immediate shelter the support they needed. 40 years later,
COTS
has innovated an approach to lift families out of the cycle of poverty and become healthier and more stable.
After spending years as homeless shelter, COTS developed the Passport to Self-Sufficiency (PTS) framework. PTS supports the entire family and helps them achieve stability that lasts across generations.
COTS is planning to use their 40-year milestone to look back over our history and preview our future. Please follow us throughout 2022 as we celebrate 40 years of local service through messages and events.
We've just begun Creating Opportunities To Succeed!
To learn more about COTS and all of the ways you can support their mission, make sure to visit the COTS profile on SHARE Detroit!