Stories
Some call it stories. Others call it a blog. But here you will find nuggets of goodness to use and -- you guessed it -- SHARE!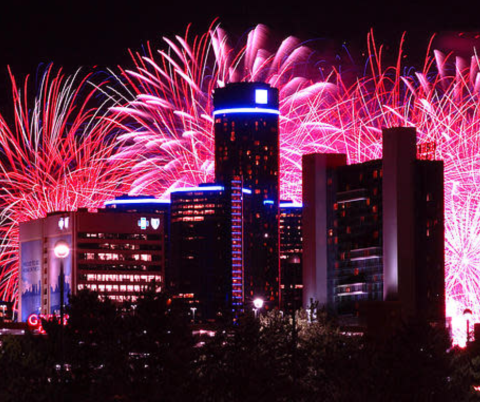 "We must be free not because we claim freedom, but because we practice it." — William Faulkner

As we gather for this long weekend to celebrate the anniversary of our nation's independence, let us use this time to reflect on what America means to ourselves and what it could mean for others. Need does not get a vacation so just as we want to gather and enjoy the company of our friends and family, it is important to remember those who may have a more complicated relationship to Independence Day or are otherwise requiring help this holiday.

During this time, we here at SHARE want to take a moment to highlight a variety of nonprofits we partner with whose work you may find inspiring at this time, including: MCREST, American Indian Health and Family Services of Southeastern MI, VETLIFE, and Economic Justice Alliance of Michigan.

MCREST provides emergency housing and aid in Macomb Country for unhoused individuals and families. AIHFS provides culturally informed care to tribal members and anyone else in need. VETLIFE is run by veteran families to support veterans in leading healthy civilian lives. EJAM is a group of grassroots organizations working together to advance economic equality.

If any of these nonprofits' missions speak to you, we encourage you to find a way you can help them in their missions by attending an event, volunteering time, donating money, or shopping on their wish lists. If you are still in search of a nonprofit to support, please check out our directory here.

About SHARE Detroit 
SHARE Detroit is a community initiative with opportunities to do good across the tri-county area. A robust online platform makes giving easy by connecting generous people to the greatest needs in the community. SHARE Detroit offers local nonprofits a chance to be seen and heard, regardless of cause or size and work together. Learn more at ShareDetroit.org.