Stories
Some call it stories. Others call it a blog. But here you will find nuggets of goodness to use and -- you guessed it -- SHARE!
Metro Detroit is home to many great nonprofit animal shelters and care facilities that each work hard to provide animals with food, medical care, and love in addition to finding them their forever homes. SHARE Detroit is here to make it easy to find a nonprofit to support that aligns with your values. Whether you are looking to volunteer time, make a donation, shop a wish list, or attend an event, our platform can help you narrow your choices through a variety of parameters that will help you make the choice that is right for you and the animals you want to help!
To search our nonprofits, you can head to our homepage and select the option that says "Search Nonprofits." Or, you can use our navigation bar and select "Donate." Both will bring you to our full directory of nonprofits. From the directory, you can see on the sidebar that there are options to refine your search by "Who It Helps," "What It Impacts," "Causes," and "Geographic Location." You can select multiple options from each category.
Image
Since you're interested in supporting animals in Metro Detroit, you would want to select "Animals" from the "Who It Helps" category and "Animal Welfare & Conservation" from the "What It Impacts" category. 
Image
You can further choose from a variety of "Causes," including "Animal Adoption," "Animal Care/Wellness Support," and "Animal Rescue." 
Image
Metro Detroit encompasses a large area with many different towns and cities, so to find an animal-serving organization near you, you can select a specific area in Metro Detroit from the "Geographic Location" list.
Once you have your parameters in place, you can begin clicking through your search results to find a nonprofit (or two or three!) whose mission speaks to you!
If you want to get more specific in your search by looking directly into volunteer opportunities, you can start by clicking on the "Volunteer" button found on our homepage and navigation menu. This will bring you to our complete list of open volunteer opportunities from SHARE partners.
Our volunteer opportunities page allows you to refine your search in a number of different ways. First, it allows you to refine your search by date range. This, like the option to sort nonprofits and opportunities by location, is helpful for those of you in need of a clear focus on how you will fit volunteering into your schedule!
Image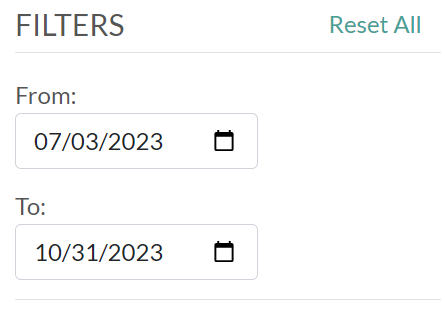 Just as with the nonprofits search page, the search for volunteer opportunities can be refined by causes in addition to what type of opportunity you're looking for and what type of skills the nonprofits themselves require. To find a volunteer opportunity relating to animals, you would select "Volunteer" from the "Opportunity Type" list and "Animals" from the "Who It Helps" list.
Image
The same steps to finding a volunteer opportunity also apply to the steps towards finding an event to attend. You can find events by clicking the "Attend Events" button on our homepage and navigation bar. These links will bring you to all of the events put up by our partners. From there, you can refine your search by time, cause, and location, among other options.
Image
But what if you don't have time to attend an event and are unable to volunteer in person? That is where SHARE Detroit's fourth pillar of giving comes in: shopping for good! You can find our full list of nonprofit wish lists via the "Shop For Good" links on our homepage and navigation bar. Once again, you will be able to refine this list based on your specific interest in animals.
Image
After you refine your search, you can click on "Shop Our Wish List" for the nonprofit you want to support or you can click directly on any products that come up to buy them immediately!
Image
Now you know how to identify nonprofits, volunteer opportunities, events, and wish lists supporting the animals of the Metro Detroit area! Happy giving