Stories
Some call it stories. Others call it a blog. But here you will find nuggets of goodness to use and -- you guessed it -- SHARE!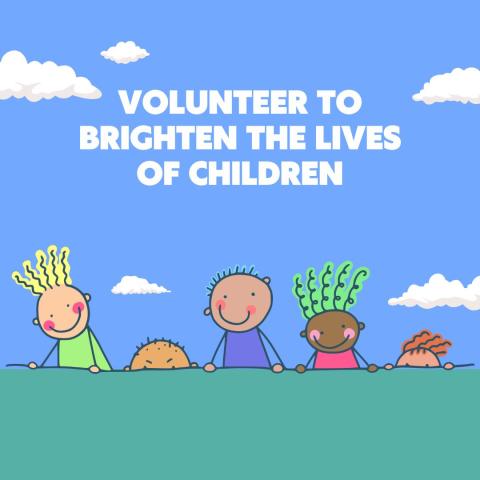 SHARE Detroit is partnered with a number of great nonprofits that work to support children in Metro Detroit. With so many nonprofits to choose from, it can be hard to decide which one (or ones!) you can give your time or money to! SHARE is here to make that choice easier! There are several ways you can use our website search features to find a nonprofit that aligns with your values.
The most simple way to find nonprofits that support children is to open our directory from either the homepage by clicking "Find Nonprofits" or navigation bar by clicking "Donate" and then using the sidebar in the directory to narrow your search by selecting "Kids" under the "Who It Helps" option.
Image
However, this number may feel too much to navigate through! That's where you can start adding different parameters. For instance, if you want to support children's education in Detroit, you can also check "Education" from the "What It Impacts" category to find more specific types of nonprofits.
Image
If you're ready to act now, you can find volunteer opportunities, events, and wish lists via our homepage and navigation bar by clicking "Volunteer," "Attend Events," and "Shop For Good," respectively. All three of these search pages have the same "Who It Helps" option where you can once again select "Kids."
Both the volunteer and events pages on our website allow you to refine your search by a specific time-frame and location, in addition to other specifications. Looking for an event in August in a particular city within Metro Detroit? You can use the sidebar to tailor your search to those criteria!
Image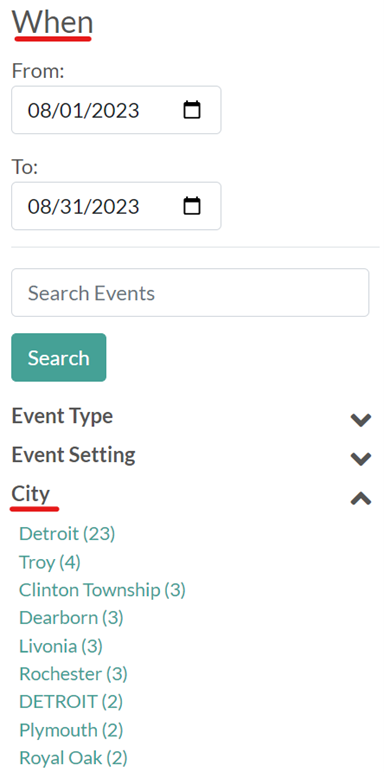 Or let's say you want to volunteer for children WITH children. If you want to do that, you're in luck because we have an option on our search page to find volunteer opportunities that are suitable for kids!
Image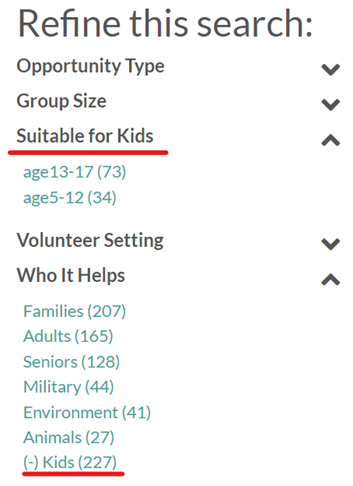 If you can't find any events or volunteer opportunities fit for you in your area, you can use our website to immediately search and buy from nonprofit wish lists. If you recreate the search from earlier by selecting "Kids" from "Who It Helps" and "Education" from "What It Impacts," you'll once again get results for nonprofits working on children's education. From there, you can either click on the items that show up or where it says "Shop Our Wish List" to see a nonprofit's full wish list.
Image
These are just a couple of ways you can use SHARE Detroit's search tools to find nonprofits serving children in Metro Detroit! Happy giving!