Stories
Some call it stories. Others call it a blog. But here you will find nuggets of goodness to use and -- you guessed it -- SHARE!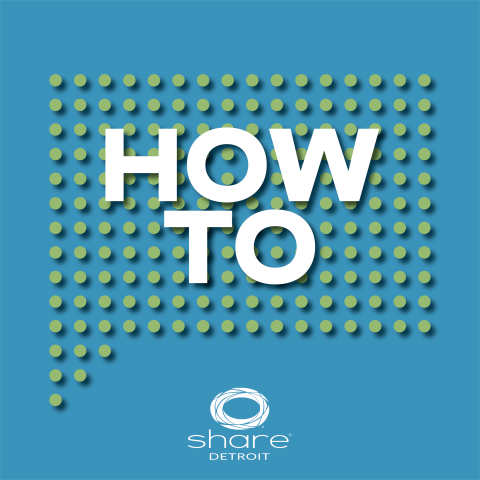 If you're looking to volunteer with seniors in Metro Detroit, this blog post will detail how to use the search features of SHARE Detroit's website to find nonprofits, volunteer opportunities, events, and wish lists relating to the care of senior citizens! 
First, you may simply want to peruse our directory with a specific search for nonprofits serving seniors. To do this, you can click "Find Nonprofits" on the homepage or "Donate" on the navigation bar. From there, you will use the sidebar to check "Seniors" from the "Who It Helps" category.
Image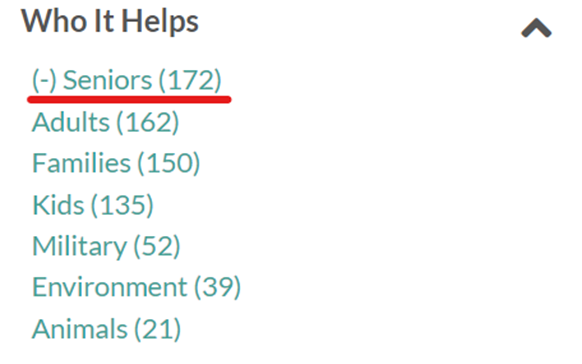 You can further narrow your search by more specific parameters with the "What It Impacts" category. For example, if you're interested in supporting nonprofits that provide access to food for elderly people, you could select "Food & Nutrition" from the impact category in addition to selecting "Seniors" from the help category.
Image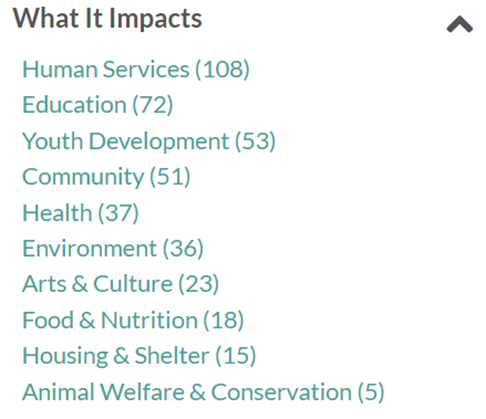 If you're ready to search for volunteer opportunities, you can click "Volunteer" on the homepage or navigation bar. Let's say you're specifically interested in spending time with seniors to provide companionship and brighten their day! An example of how to get relevant results with that goal in mind could be to, first, select "Seniors" from the "Who It Helps" category and, next, because SHARE is partnered with a number of nonprofit hospices, type "hospice" to the sidebar's search box.
Image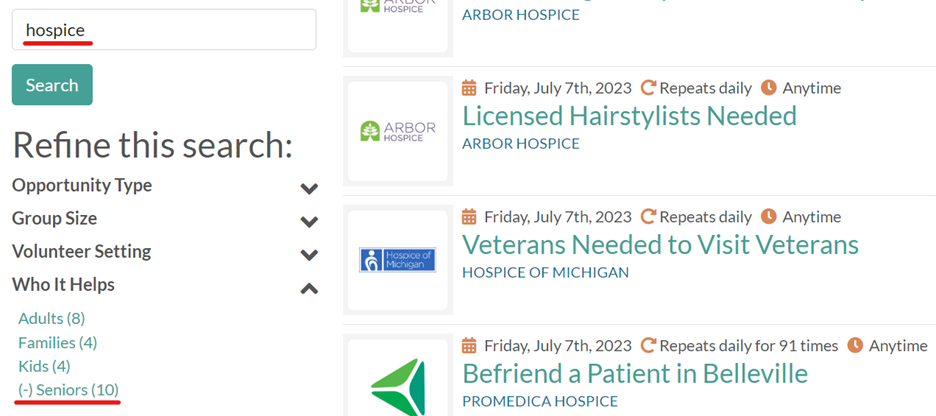 If you want to attend an event in support of seniors, you can do so by first clicking "Attend Events" on the homepage or navigation bar and once again selecting "Seniors" from the "Who It Helps" category on the sidebar. Notable about our event search feature is that you are able to narrow your search by city and by timeframe to help find the best event for your schedule!
Image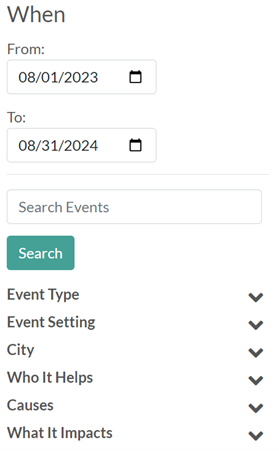 SHARE's final pillar of giving is shopping wish lists. This is a great option for when you're ready to donate quickly or are unable to find volunteer opportunities and events that match your ability. To shop wish lists, you can click "Shop for Good" on the homepage and navigation menu. Our wish list directory has the same great search parameters as our other pages, allowing you to search by who/what the wish list will help and causes the wish lists are related to. For instance, on the wish list page, you may combine a search for senior-serving nonprofits with a cause like Alzheimer's. Once you have your search terms in place, you can make purchases by clicking "Shop Our Wish List" or the images that show up to be taken to a nonprofit's Amazon wish list page.
Image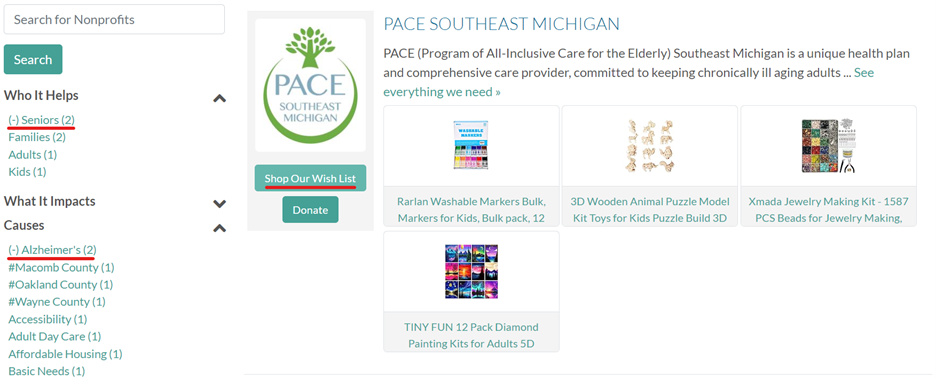 And that's how to help seniors through all of SHARE Detroit's pillars of giving!