Share Detroit Press Release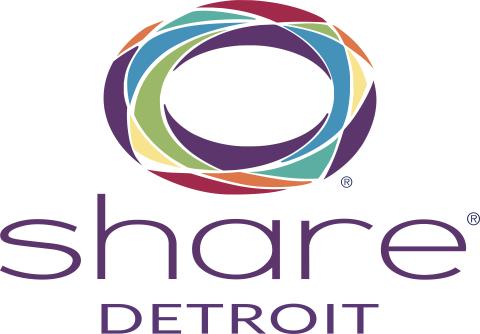 FOR IMMEDIATE RELEASEAPRIL 28, 2021
MEDIA CONTACTS
Jennifer Foster / 586-212-3122
Natalie Stavale / 248-417-8510
313-462-0808 ext. 700 and 703
Jennifer@CatalystMediaFactory.com
Natalie@CatalystMediaFactory.com
METRO DETROIT NONPROFITS GET A BOOST WITH NEW SHARE DETROIT VOLUNTEER RECRUITMENT AND DONATION PLATFORM
SHARE Detroit provides easy access to the information local neighbors need to search,learn and engage with the charitable groups and causes they care most about
DETROIT –
A new, free web-based platform that links the needs of Detroit's nonprofit organizations with residents, who are interested in volunteering their time and skills or donating financially, called
SHARE Detroit
has launched, thanks in part to Paul Vlasic, and local businessman Sam Rozenberg.  
SHARE Detroit is a community engagement conduit offering simple ways for neighbors, nonprofits and businesses to come together and strengthen the local community. It makes it easy for people to find local nonprofits that align with their personal interests and engage with them how they choose whether it's donating money, volunteering time, attending an event or buying much needed items from nonprofit wish lists.  
Its open and inclusive platform amplifies the needs of the entire nonprofit community, giving all organizations a chance to be seen and heard regardless of size, focus area or budget.  
"Local nonprofit organizations depend on donations of time and money to operate and, yet, it's especially challenging for donors and volunteers to connect with causes they care about and identify how to contribute to nonprofit organizations right in their own neighborhoods. SHARE Detroit changes all that," said Janette Phillips, founding executive director of SHARE Detroit. "We're connecting people to the organizations where they can SEE the impact being made. Investing in our community through philanthropy should be fun and accessible. We believe that by doing good together, we create a stronger, happier Detroit."  
Phillips brings to SHARE Detroit seasoned professional experience with for-profit and nonprofit organizations. Most recently, Phillips served as the interim executive director and director of development for Mercy Education Project (MEP), leading it to the top-five status on the
Impact 100
list of nonprofits in metro Detroit in 2019. Inaugural Founders and Funders of SHARE Detroit include Paul Vlasic and Sam Rozenberg.  
Michigan resident, Vlasic, of RSVP Ventures, the Vlasic Group, and the Vlasic Family Foundation, recognized a need for this resource and helped bring the initiative to Detroit. He is the driving force behind SHARE Detroit and brings decades of experience in start-ups, operations, and finance, as well as a passion for philanthropy.  
"To help bring to life this resource that can have such an impact for the region's nonprofits is truly rewarding. It's a labor of love that I see working around the clock to help charitable groups attract the volunteers and funds they so need," said Vlasic. "Community service and philanthropy have always been an important part of life, and my family and I appreciate the opportunity to help nonprofits in metro Detroit fulfill their missions–quicker and easier–while helping volunteers and donors discover greater meaning and connection in their contributions."  
Rozenberg, a West Bloomfield based mentor, business leader, strategist, and entrepreneur, is founder and CEO of Keeping IT Strategic and a board member of Yad Ezra Kosher Food Pantry.  
Inaugural nonprofit member organizations to-date range from larger, well-known organizations to smaller, grassroots groups. They include Brilliant Detroit and SAY Detroit in Detroit, Yad Ezra in Berkley, Forgotten Harvest in Oak Park, Fleece & Thank You in Farmington Hills, I Heart Dogs in Warren and more. The nonprofits are divided into categories of interest, such as "children," "veterans," "education," and "animals."  
Focused on Wayne, Oakland and Macomb County nonprofits, SHARE Detroit strives to make it easy for residents to support area nonprofits and is modeled after affiliates in the SHARE network in Charlotte, North Carolina, and Omaha, Nebraska. Detroit is the fifth market in the country to launch. Phillips and her team currently have more than 100 nonprofits on the site and hope to reach more than 250 by summer.  
About SHARE Detroit
SHARE Detroit is a community initiative with opportunities to do good across the tri-county area. A robust online platform makes giving easy by connecting generous people to the greatest needs in the community. SHAREDetroit.org offers local nonprofits a chance to be seen and heard, regardless of cause or size and work together. Learn more at
sharedetroit.org
.