Stories
Some call it stories. Others call it a blog. But here you will find nuggets of goodness to use and -- you guessed it -- SHARE!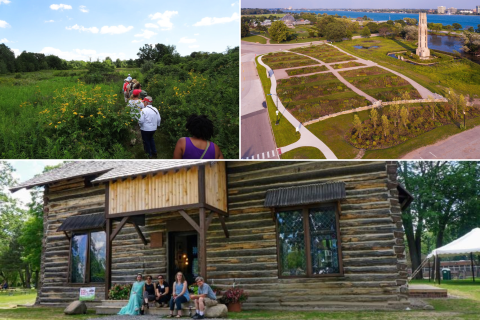 "My perfect weekend is going for a walk with my family in the park. I don't think there's anything better." – Anne Wojcicki
Did you know the first Saturday in July is National Hop-A-Park Day? This is a day that encourages people to get out and explore the parks around them! Parks provide a great place for people to gather and enjoy nature. Whether they're tucked away in neighborhoods, the center of cities and towns, or part of a nature reserve, parks are important to the wellbeing of our peoples and planets!
SHARE Detroit partners with several nonprofits that represent some parks in Metro Detroit, including The Friends of Rouge Park, People for Palmer Park, and Belle Isle Conservancy. Each of these organizations is committed to the preservation of their parks for the enjoyment of their patrons.
Check them out and see if you are able to attend an event, volunteer time, donate money, or shop a wishlist–or just go visit them! If you are still in search of a nonprofit to support, please check out our directory here.
About SHARE Detroit 
SHARE Detroit is a community initiative with opportunities to do good across the tri-county area. A robust online platform makes giving easy by connecting generous people to the greatest needs in the community. SHAREDetroit.org offers local nonprofits a chance to be seen and heard, regardless of cause or size, and work together. Learn more at sharedetroit.org.