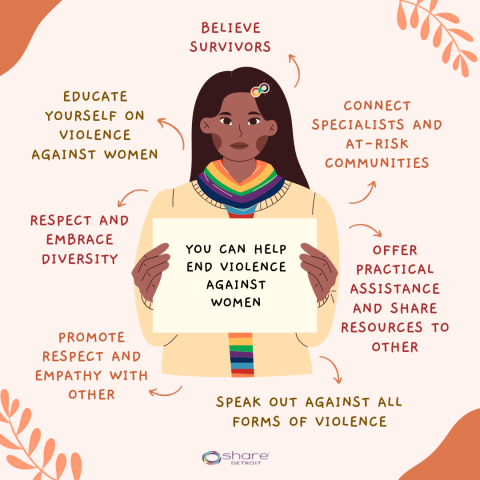 We do not have to love. We choose to love…When we understand love as the will to nurture our own and another's spiritual growth, it becomes clear that we cannot claim to love if we are hurtful and abusive. Love and abuse cannot coexist." - bell hooks
October is National Domestic Violence Awareness Month. According to the
National Coalition Against Domestic Violence
, 1 in 4 women and 1 in 9 men will experience an act of intimate partner violence. One of the most frequently asked questions regarding domestic violence is, why would a person stay? The answer to this question is complex and varies from situation to situation, but
many people indicate
that they stay in abusive relationships out of fear of retaliation and an inability to support themselves if they left. These answers indicate that it is imperative that there are robust support systems available to those in the midst of abuse. In addition to this, there needs to be more information given on consent and healthy relationship dynamics and more support for mental health in general to prevent individuals from committing acts of abuse.
At SHARE Detroit, we are partnered with several nonprofit organizations that work to support survivors of domestic and sexual abuse including
HAVEN
,
Mend on the Move
,
Auntie Na's Village
,
COTS
,
Project Beautiful-Inside and Out
,
Assistance League of Southeastern Michigan
,
First Step
, and
Turning Point, Inc
.
HAVEN, COTS, and Turning Point all provide survivors with emergency shelter. Auntie Na's Village, First Step, and Assistance League also provide a variety of support, living essentials, and educational services for survivors and their families. Mend on the Move and Project Beautiful both support survivors in resuming their lives after abuse.
We hope that you will take the time to support these organizations by attending an event, volunteering time, donating money, or shopping their wish-lists! If you are still in search of a nonprofit to support, please check out our directory
here
.
About SHARE Detroit 
SHARE Detroit is a community initiative with opportunities to do good across the tri-county area. A robust online platform makes giving easy by connecting generous people to the greatest needs in the community. SHAREDetroit.org offers local nonprofits a chance to be seen and heard, regardless of cause or size, and work together. Learn more at sharedetroit.org.