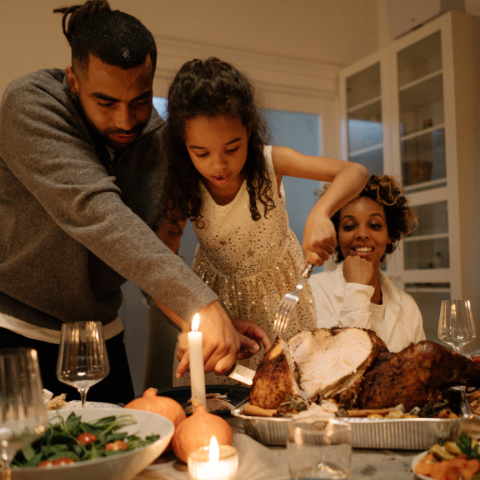 "Thanksgiving was never meant to be shut up in a single day." – Robert Caspar Lintner
Woohoo! It's November and we here at SHARE are getting ready to celebrate Thanksgiving with our families and we hope you are, too! But you know what's just as good as coming together to enjoy a meal with friends and family? Coming together to support those who can't. 
And you know what comes after Thanksgiving? Giving Tuesday! Giving Tuesday is celebrated on the Tuesday after Thanksgiving every year. It began as a grassroots internet movement in 2012 and has quickly gained momentum since then. 
Before Thanksgiving, we want to highlight two of our nonprofits who help make the day special: The Parade Company and Make Food Not Waste. The Parade Company helps produce America's Thanksgiving Parade presented by Gardner White and also provides tours for those who want to see the behind-the-scenes process of parades. Make Food Not Waste rescues food to redistribute back into the community and in 2020, they made 5,000 meals for community members for Thanksgiving.
In the lead up to Giving Tuesday, we encourage you to head over to our directory to find a nonprofit to support. You can also search directly for volunteer opportunities here and peruse wish lists here!
About SHARE Detroit 
SHARE Detroit is a community initiative with opportunities to do good across the tri-county area. A robust online platform makes giving easy by connecting generous people to the greatest needs in the community. SHAREDetroit.org offers local nonprofits a chance to be seen and heard, regardless of cause or size, and work together. Learn more at sharedetroit.org.